How and why you should prepare your will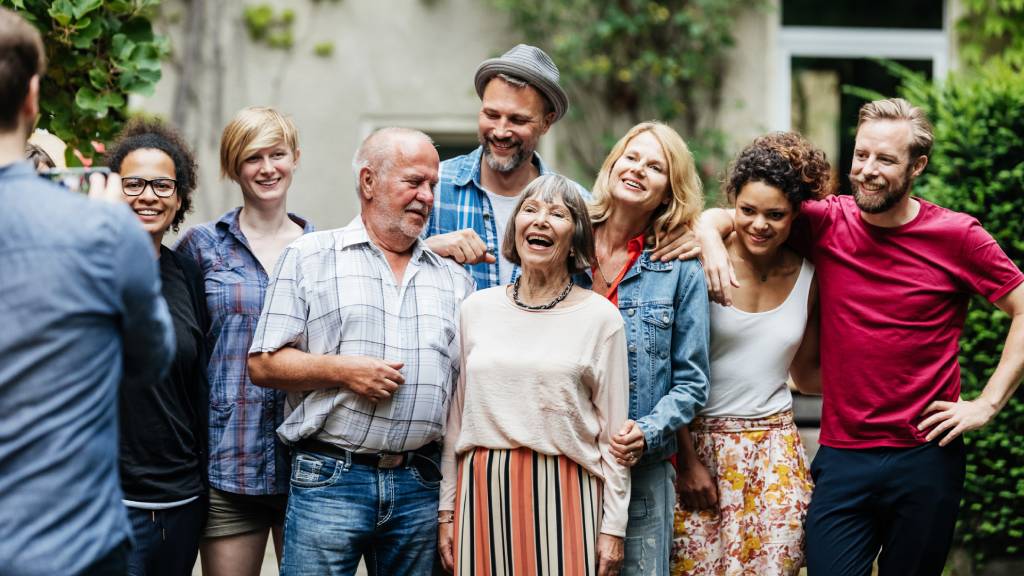 Did you know 38% of adult New Zealanders don't have a will? Each year about 1,500 people die without one.¹ That's a lot of people leaving their loved ones, and their assets, to chance.
If someone dies without a will, there is a prolonged and often complicated legal process to dissolve a deceased estate.
Having an up-to-date will ensures your wishes for your financial assets will be carried out after you pass away. It can also help your loved ones avoid getting involved in stressful legal disputes about your estate.
Research has shown there are three main reasons people don't have a will:
They keep procrastinating.
They think they're too young or don't have enough assets to justify it.
They think it's expensive.
But wills don't have to be complicated or expensive. Can you afford not to have one?
What you can include in your will
A will enables you to communicate how you want your property dealt with when you die. Once you die, everything you own, and everything you owe, is called your 'estate'.
Your estate includes things like property, cars or other financially significant objects, but also small items that might hold sentimental value such as photographs or ornaments. In your will, you can decide who your assets and special possessions will pass to.
If you have children or people who depend on you, a will can set out your wishes for their ongoing care and guardianship.
Finally, you will be able to include your funeral wishes in your will. Outlining details like type of funeral that you want, whether you wanted to be cremated or buried or any specific wishes (like songs that you want played at your funeral) will help guide your loved ones during a difficult time.
How to ensure your will is valid
Getting advice from a lawyer when preparing your will helps ensure it is legally valid. All kinds of stress and hold-ups can eventuate when there isn't a will, or it hasn't been completed correctly.
Getting legal advice will reduce the chance of your will being challenged. Even if you've written a will yourself, it's wise to get it checked by a legal expert as DIY will kits don't always cover all the aspects you need to consider.
To write a will, you must be over 18 and of sound mind. Your will must be in writing and signed by you and two witnesses, and you all need to witness each other sign. Signing the foot of each page will also guard against any suggestion that pages have been inserted after the will was signed.
Here's a handy guide to estate planning.
You will need to revise your will if your circumstances change, such as getting married, getting divorced, if a de facto relationship ends or if you acquire a new asset, such as property.
Your lawyer or trustee corporation can store your will free of charge. You should tell your executors, a family member or a friend where it is held. Most people also keep a copy at home, with a note saying where the original is. They can't act on your wishes if they can't find the paperwork!
One thing you should never do is write directly onto your will to make changes – this invalidates the will. If you need to update it, you can add a codicil – which is like an appendix to modify an earlier will – or start from scratch.² Always seek legal advice before making a change to your will.
Choosing an executor
You can have one or more executors. They have an important role in both your funeral arrangements as well as distributing and administering your estate. Their duties can include:
Locating your will.
Collecting all your assets.
Arranging to pay all your debts.
Locating the beneficiaries named in your will.
Distributing your estate.
Preparing tax returns.
Dealing with any court matters.
Maintaining accurate records of the administration of your estate.
Choosing an executor is a very important decision. You need to consider whether they have the skills and are willing and able to administer your estate.
Executors can also be beneficiaries of your will. It's a good idea to have more than one, in case one person is not able to carry out the tasks at the time.
Naming a friend or family member as executor could place an extra burden on them when they are grieving, so another option is to appoint an independent executor such as a lawyer or accountant. If you choose an independent professional, make sure you ask what their fees will be.
Preparing your will checklist
Here are some of the main tasks to get the ball rolling:
Get quotes from law firms or trustee companies and choose a professional you are comfortable with. You may also need to seek advice from a financial advisor.
Decide who you would like to be your executor(s) and power of attorney, and discuss this with them. You will need their agreement.
Collect as much information as you can on your assets and debts, which you'll need when you complete your will with your advisor.
If you are using a printed or online will template, it is still highly recommended to have it reviewed by a lawyer.
Make sure your will is correctly signed and witnessed by two people. Your lawyer or a justice of the peace at your local Citizens Advice Bureau can assist with this.³
Tell your executor where your will is.
Review your will every few years or when your circumstances change.
Preparing your will:
Have you chosen a law firm or trustee company?
Have you spoken with a financial advisor?
Have you decided on your executor(s) and power of attorney?
Do you have enough information on your assets and debts?
Has your will been reviewed by a lawyer?
Has your will been signed and witnessed by two people?
Further resources
Being prepared is key for peace of mind.
25 Jan 2019