The best hidden gems in New Zealand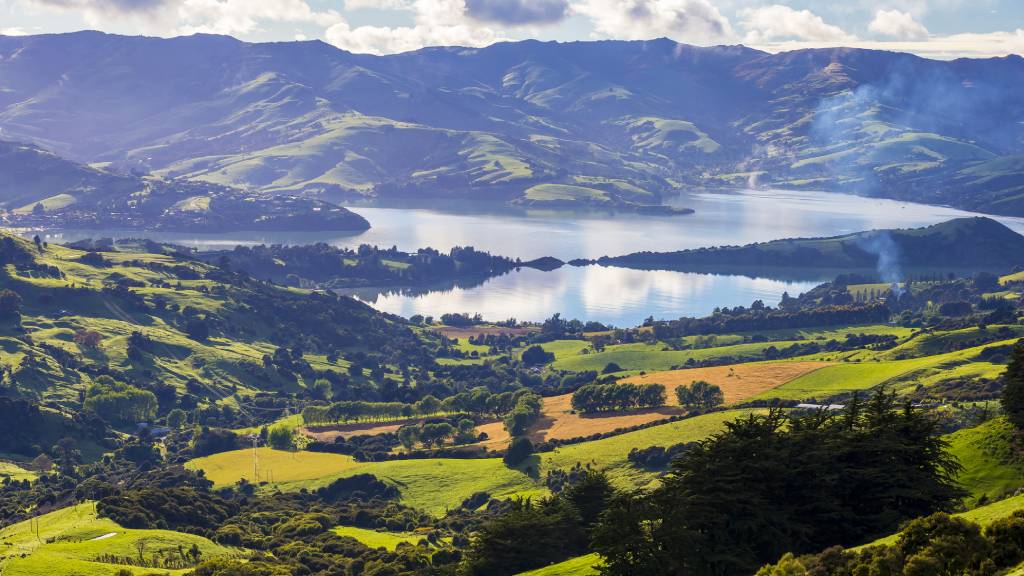 Rarely has there been such a perfect time to explore our own backyard. The flow of international tourists has come to a shuddering halt, which is a loss for the tourism industry but a boom for us locals keen to explore without the overflowing crowds.
Plus, by getting out and taking tours, visiting restaurants, and signing up for activities, we can support our fellow Kiwis whose jobs and incomes rely on visitors. Think of it like seeing your country, for your country!
So if you were hoping for an international escape this year, it's time to look closer to hand, help out a few local businesses, and discover these incredible hidden gems that will make you feel like you're in some far-flung exotic location (without the 30-hour plane ride to get there!).
Akaroa, Banks Peninsula
Akaroa is a small seaside village roughly an hour from Christchurch by car, but once you arrive, it feels more akin to a quaint village by the French coastline.
Akaroa was the only place in New Zealand settled by the French, and still retains much of its European charm. This includes French street names, cute cottages, and the occasional French flag. Aside from simply strolling the shops and relaxing by the beach areas, the Barry's Bay cheese factory is one of the tastiest attractions in town, and the Mosaic Garden is one of the most beautiful.
Akaroa was the docking port for cruises visiting Christchurch, but has been especially quiet without its regular ships, making it an extra special place to visit right now.
Te Urewera, Northern Hawkes Bay
If you've always dreamed of visiting Germany's Black Forest, home to mysterious deep woods and the so-told setting of many Brother's Grimm fairy tales, you can visit the next best thing right here – Te Urewera.
Te Urewera is an expansive area near the east coast of the North Island that used to be a national park. Covering more than 2,100 square kilometres and encompassing a large lake, this spot is the perfect place to relax in a lodge or camping site, go fishing, swim in the lake or kayak across it, and explore the forest on one of many walking tracks.
It is the largest remaining native forest in the North Island, and its moss-coated trees and early morning mists are the stuff of legends and fairy tales.
Poor Knights Islands, Northland
Has the oceanic paradise of Hawaii always been one of your wanderlust dreams? The Poor Knights Islands, a series of spectacular islands off the Tutukaka Coast, is the place to go.
Due to being separated from the mainland, nature on the island has taken on a life of its own, evolving differently to the flora and fauna we're familiar with, and creating a haven of fascinating ecosystems. As such, the islands are a nature reserve, and the surrounding ocean is a marine reserve.
You can take a boat tour to take a closer look at the islands' dramatic green cliffs, rocky coastlines, and simply stunning coves and arches, or you can try kayaking, snorkelling, or even diving to take a look at some of the phenomenal sea creatures just below the surface.
Omarama Clay Cliffs, Waitaki
The USA's Utah has the Bryce Canyon, but we have Waitaki and its unearthly clay cliffs.
These towering rock formations offer huge pinnacles that you can explore by walking through the narrow ravines between them. The pinnacles were formed by ancient glaciers millions of years ago, and there are few places like it in the world.
Note that the cliffs are on private land, and there's an honesty box for admission as you enter – as well as the Omarama hot tubs just down the road for a soothing soak once you're done.
Planning a trip and looking forward to exploring our country is almost as much fun as actually doing the travelling. It's even backed up by science, with one Cornwall University study showing that waiting for experiences such as travel brings happiness and excitement (even more happiness than waiting for material purchases) – and we could all do with a little more of that these days!
18 Sep 2020