How to keep your mind active when you're stuck inside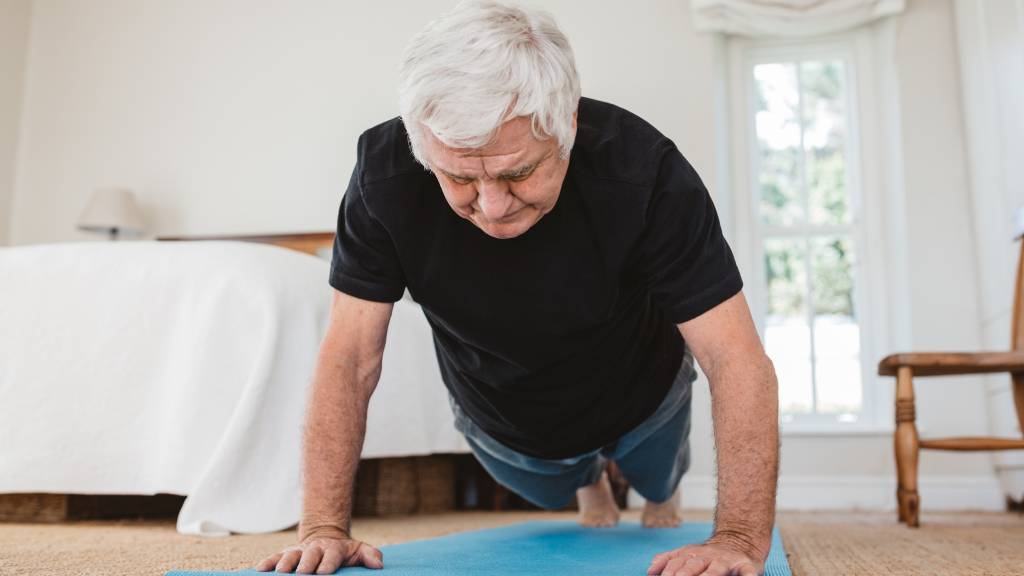 Most humans alive today – including those in retirement – have never lived in such strange times. It has been more than a lifetime since the last global pandemic, which occurred over a century ago.
For most of us, this has been a time of sitting idly at home, staying out of harm's way and riding out the storm. But being stuck at home comes with the risk of getting stuck inside your own head as anxiety, boredom, and loneliness become more prevalent in these upside-down times.
That's why, now more than ever, it's important to actively seek out activities to keep the mind busy and happy at home. Activities can help you focus on something other than the alarming news headlines, and can uplift your mental wellbeing by being creative, productive, and engaged.
Take it to social media
Lately, instead of the usual sun-soaked travel photos and 'check-ins' at famous world landmarks, social media has been awash with updates of home baking, challenges to share old photographs, and before-and-after shots of the garden.
When you undertake an activity – be it painting, baking, yoga, or something else – consider heading online and sharing a photo, or even writing a quick blog. This can help you connect with old friends, make new ones, and start new conversations with others sitting at home as well. Plus, we all love the occasional ego boost we get from someone else praising our hard work.
Even though you're stuck inside, social media can help you feel like you're out in the world again. Mind over matter!
Here are a few activities you can try at home:
Take up yoga
Yoga is a great way to introduce light exercise into your day, and the best part is that anyone can do it. You don't need a high level of fitness, special footwear or clothing, or even gym equipment to get started. Yoga is renowned for its simplicity – just grab yourself a mat (or improvise with a cushion or towel) and start stretching.
Zoom has become popular as perfect for some yoga sessions, as you can take a beginner's class and the instructor can help to direct your form.
Get baking
New Zealand's lockdown was certainly unprecedented, but few could have guessed one of the biggest outcomes of level four – flourgeddon. Our entire country got baking, and from beautiful homemade breads to scrumptious scones and cupcakes, every bubble benefited from extra treats.
Be sure to share your home-made goods on platforms such as Instagram. This platform is designed for beautiful photos, especially those containing yummy food. You can even tag your culinary masterpiece using a hashtag and then check out what other fellow bakers are up to as well.
Learn a new language
Learning a new language will test your brain and keep your cognitive skills sharp. Plus, you might be able to put what you learn to use one day once international travel is back on the cards.
Consider something like Wix, a free and easy-to-use website where you can set up your own personal blog. Here you can share your trials and triumphs as you memorise vocab, conjugate verbs, and inevitably say something embarrassing in front of a native speaker. These all make for great stories, so be sure to share them (don't worry, you can write your blog in English at least).
Become a photographer
The cameras on our phones these days are incredibly high-tech, so you don't even need a 'real' camera to start learning the tricks of the trade. Although, if you do have a real camera lying around, this is the perfect time to learn what all those settings and buttons are for!
You could head to Facebook and search for a local photography group to join. Many groups offer tips and advice for taking better photos, you can view photos from other amateur photographers, share your own images, and get helpful feedback.
No matter how you keep your mind active in solitude at home, don't forget to jump online and share it with loved ones, friends, and your community – there's no better way to stay connected as we're all kept apart.
26 Jun 2020