10 ways to stay safe online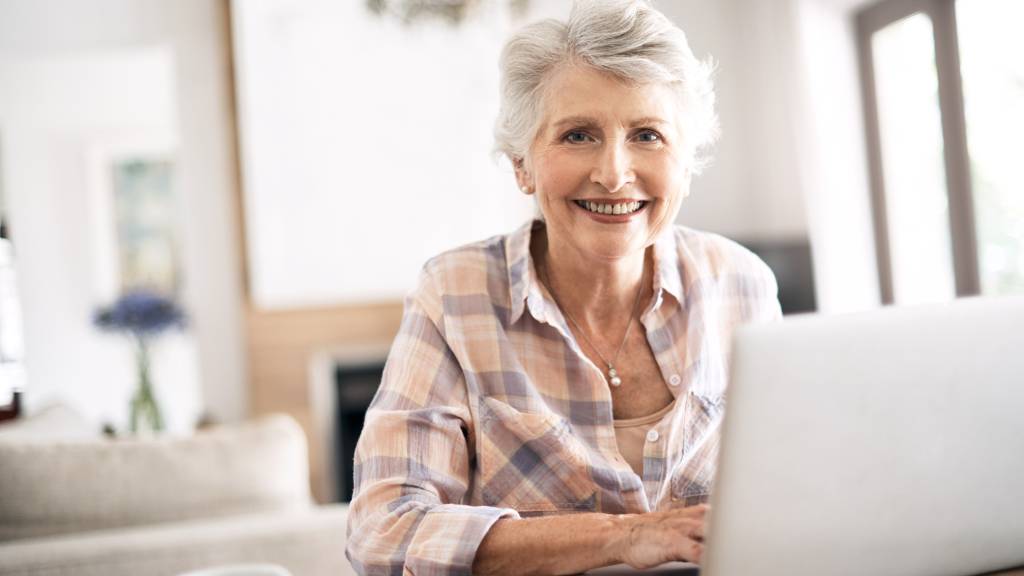 Did you know in the 2019 Financial Year, New Zealanders lost almost $23 million to online scams? While larger individual losses were in the millions, the average loss was just shy of $10,000. And unfortunately, that's just the data for reported scams — some Kiwis are just too embarrassed to report their experiences.
Staying safe online has never been more important, and never more difficult as scammers become increasingly savvy. However, there are things you can try to prevent it from happening to you.
Here are common scams to be aware of, 10 ways to help you stay safe online, and what you can do if you think you've been scammed.
Common online scams
Phishing scams: The scammer aims to attain your personal details. This could be an email directing you to a false page, or a text from an unknown number.
Inheritance/lottery scams: The scammer tells you that you've won or inherited money, but you must pay a small fee to access it.
Virus scams: The scammer calls to tell you your computer has a virus, and you must pay to remove it.
Dating scams: The scammer creates a fake account, falsifies a relationship, then asks for money.
Phone scams: The scammer calls you and pretends to be from a reputable company or government department such as the IRD or Amazon and asks for personal details or money.
Investment scams: The scammer offers you large returns for a low investment with little risk.
Identity theft: The scammer attains your personal details, then uses them to set up fake identities or steal money.
How to keep yourself safe online
Here are some general guidelines to follow to keep yourself safe when surfing the web:
1. Be stringent with password safety
When setting up passwords, never use the same one twice, and always follow good password guidelines: Use a mix of upper and lower case letters, numbers, and symbols.
Change your passwords regularly, never give them to anyone for any reason at all (no government official or company will ever ask you for your password), and use a password manager such as LastPass to store your passwords safely so you don't forget them. If you prefer not to store your passwords with an online service, you could write them down manually and keep them in a safe place, such as in a locked draw or safe at home.
2. Check everything you download
Whether you want to download a video sent from a friend or a funny joke, it's important to always verify the download source.
If someone sends you something that seems out of character for them, ask them about it before clicking any links or downloading what they sent, as it could be a false email. If you want to download something from the Internet, make sure the source is trustworthy — if in doubt, don't download it.
3. Be wary of emails
Spam emails are mostly just annoying, but some can look just like a real email.
For example, scammers will copy the exact layout and wording of an official company, such as a bank, then ask you to click a link to sign in. Always check the email address to verify that it's the right one, and go directly to the company website to sign in there instead of clicking links if you're unsure.
A fake IRD email address might look something like: nzird@hotmail.com
A genuine email from the IRD would never come from a Hotmail or Gmail address, but rather a .govt.nz address.
4. Ask a friend
Everyone knows someone who's Internet-savvy. If you're unsure about an online deal that's too good to be true, a call that claims you have to pay money, or anything that seems suspicious, don't be afraid to ask for a second opinion.
5. Don't respond to unsolicited contact
Calls and texts from unknown numbers, and emails from unknown addresses, are potential scams more often than not.
If you don't know the person contacting you, and especially if they're offering you something for free or requesting payment, it's best to block them or proceed only with extreme caution.
5. Use security software
Security software such as anti-virus programs can help to protect your electronic devices from scams.
For example, Norton is one of New Zealand's most popular antivirus programs, offering a password manager, antivirus detection, and other features in one package. Remember that even when you want to download antivirus software like this, you must verify the site is real first.
6. Learn how to spot scams
Scams are increasingly sophisticated, but it's still possible to outsmart the scammers.
Fake websites often have strange URLs, poor spelling and grammar, and simply don't look as polished and professional as the real thing. Scam emails are similar — strange email addresses (such as a professional bank or supermarket using a Hotmail account), terrible spelling and grammar, and poor designs.
Real websites usually also have details and information that scammers don't bother with, such as an 'About Us' page, a 'Contact' page, and other areas. Scam websites tend to be simpler, offering only a page or two where they want you to enter your details.
7. Never send money to anyone (even a love interest)
Sadly, many modern scams are romance-related. Countless New Zealanders seek love online, and many find it, but not everyone finds the real deal.
While it can seem like the real thing, scammers can create fake accounts using the photos from a real person, so it seems genuine. They may chat to you on the phone and text you, but the key is that they'll always have an excuse for not being able to meet you in person or face to face via Skype or Teams.
Once you've developed feelings for this person and are attached, they may start to ask for money. This could be for anything from an urgent vet bill to a last-minute plane ticket. As difficult as it is, this is the time to seriously doubt their intentions.
Romance scams are hugely underreported as many victims are embarrassed about admitting what happened. Be sure to be extra vigilant when meeting anyone online, and don't even consider sending money unless you've met them in person.
8. Lock your mobile devices
Many modern phones, laptops, and tablets come with facial recognition, fingerprint scanners, or simple PIN entry options. These are all simple features that can protect you from scammers.
Make the most of these features, as should you ever lose a mobile device in a public place (it happens to the best of us), you'll know that nefarious individuals won't be able to access your information.
9. Update your privacy settings
More and more Kiwis are using various social media platforms such as Facebook and Instagram. They're a great way to keep in touch with loved ones and check out the latest hilarious cat videos.
However, it's best to stay wary. Don't accept friend requests from anyone you don't know, don't respond to messages from strangers, and be sure to update your privacy settings so strangers can't view your images or updates.
Netsafe offers a fantastic guide on how to do this for each major social media platform.
10. Shop online with care
Shopping online can be incredibly fun and practical.
However, it's important to only ever shop on websites you trust. As shopping often means entering your credit card details, it's better to be safe than sorry when spending time online.
Keep an eye out for the lock symbol in the URL bar. When you see this symbol, it means your internet connection with that site is encrypted. This means your information on the site cannot be read by anyone but that website, and is a good indicator of safety.
What to do if you've been scammed
If you've been scammed, or think you might have been, you can contact New Zealand's independent online safety organisation, Netsafe. You can report scams here, or call 0508 638 723 (from within New Zealand only).
They'll be able to advise you on what to do next depending on the scam, and they can also pass your report on to other key parties such as Consumer Protection or the police.
In some cases, your bank may be able to save some or all of the money that's been scammed from you (especially if you act quickly), so don't be afraid to take action and report problems straight away.
31 Jul 2020