A guide to securing important documents digitally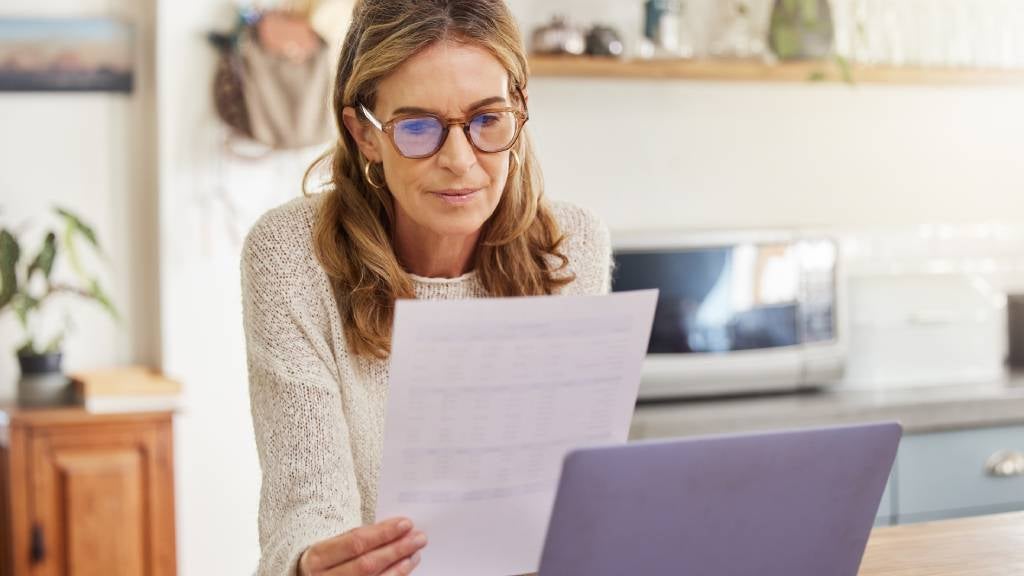 Tax returns, passport photocopies, insurance contracts, car loans, birth certificates, funeral plans, mortgage documents – modern adult life is one brimming with countless important forms and files.
And it's always so frustrating when we can't track down the right document at the right moment.
It's great to have physical copies of your important forms, but unlike earlier generations, we also have the option to add extra security and convenience thanks to technology.
Many seniors across New Zealand are already using technology to manage important everyday tasks like this, with 82% of survey respondents in our 2022 Digital Trends Report saying that it's important they can access devices for banking, finances and paying bills.
If you haven't already started securing all your documents digitally, read on to learn why it's helpful and how easy it can be.
Why you should secure all your digital files and data
The first reason to secure all your digital files and data is to have back-ups to any important physical paperwork. Physical paperwork can easily become lost or damaged, so it can be extremely useful to have a secondary scanned version saved digitally just in case.
Not to mention, having digital files can simply be much more convenient. When we surveyed more than 1,100 senior Kiwis for our Digital Trends Report, we found that 42% said they would manage without their digital devices, but would find it a hassle to have to go without.
For example, it can be far easier to quickly look up your passport number or other information by searching for the appropriate document on your laptop rather than digging out the physical storage box.
This convenience also extends to actually using your documents. There may be times when you need to attach a copy of your files for various online applications. For example, if you were to make a claim on your contents insurance, you might need to attach receipt scans or proof of purchase to prove the value of the item. By storing these documents digitally, it can make it easier to use them when the time comes.
Of course, the real risk of not storing important documents digitally is that they are much easier to lose or become damaged.
Anything from a burst water pipe to a house fire can quickly destroy important paperwork. But nothing can destroy documents as quickly as an enthusiastic grandchild with a pack of crayons and 38 seconds out of your sight. Either way, a digital backup is an excellent plan B.
Storage options
If you are going to store documents on your laptop or desktop, keep in mind that it's best to keep them password protected. As well as having a password on start-up, you can also add passwords to specific folders to keep them safe if other members of the family share the computer, or if your laptop were ever stolen or lost.
Additionally, be sure to back up your laptop or desktop with a hard drive regularly. This is best practice just in case the hardware becomes damaged, lost, or stolen, and will also allow you to back up other important files such as precious photos and videos.
Alternatively, there's the Cloud. It's a nice, fluffy name for a bunch of servers that store massive amounts of information all over the world.
To use it, you can simply create an account with a Cloud storage service (popular ones include Dropbox and Google Drive), and load your documents there. This way you can access them through your account at any time.
Maintaining your digital files
With all your documents snug and happy in their digital files, the final step is the occasional bit of maintenance.
For a start, you'll need a way to remember any and all passwords that are currently protecting your digital devices, files, and Cloud storage accounts. For this, you can use a password manager (Popular ones include Google's Password Manager and LastPass). A password manager requires that you remember just one password to access the manager, but once you're logged in, you'll be able to access all your other passwords. This can be much easier than trying to remember a variety of passwords at once. It's important to protect your files with unique passwords to ensure they are kept safe.
Another tip is to regularly back up your laptop and data. This will ensure any new files are securely stored with backups as you add them. Use a physical hard drive and store it in a separate place from your laptop or computer so that if one is damaged or stolen, it's less likely the other is as well.
Finally, keep your tech updated. This means not ignoring those reminders to update your software (we're all guilty of it). Updates are important for security reasons and to ensure the programs are all running smoothly.
The majority of seniors surveyed in our Digital Trends Report (69%) reported that safety and security concerns were their greatest challenge when it came to using technology, but keeping your systems updated can be one of the easiest and best ways to minimise these risks.
Are your funeral plans secured?
Of the many important forms and documents that you might secure digitally, an important one could be your funeral plans. From big decisions such as whether you prefer a burial or a cremation, to small decisions such as which music you'd like to play at the service, it can be a wise idea to document your preferences early.
If you're unsure how to go about paying for those plans, you might consider funeral insurance to help cover the costs of a final farewell. Whether you have something simple in mind or a farewell that involves a touch of pizzazz, you can opt for a plan that suits your style.
20 Mar 2023