Finding love at 60: Tips and tricks for seniors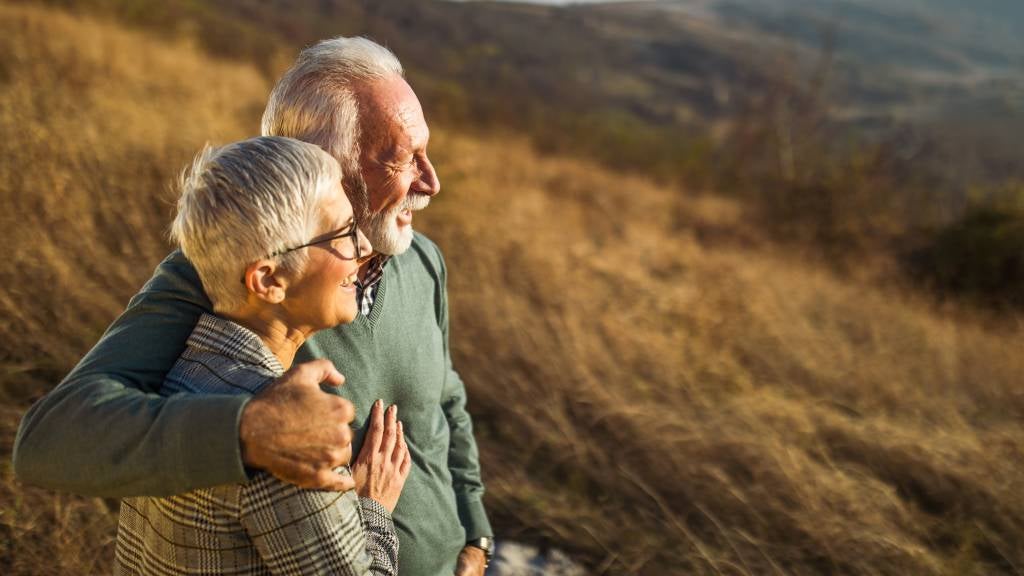 When was the last time you felt butterflies in your stomach, or blushed when someone smiled at you? It's not too late to feel it again!
Here are our tips and tricks for seniors looking to get back into the dating game:
Be honest about what you want
Dating in your 60s and beyond isn't the time to beat around the bush.
Be open and honest about what you want, and expect the same from your dates, so you can quickly determine if your goals align or if it will be both the first and the last date.
For example, if you've got your sights set on a nomadic lifestyle in retirement and they want to stay close to family, it might not be a match.
Talk to people with similar interests
Spending time chatting to those with similar interests is practically a secret shortcut to romance.
Lifelong reader? Join a book club. Can't get enough of hiking? Start ticking off some of the country's great walks and see who you can strike up a conversation with on the trail. Passionate about cuisine? Try a cooking class and see if anyone there looks like they could be a match.
Join the young'uns in the online dating world
Online dating has become so commonplace that one study found that it's become the primary way that couples find each other, taking over the now-outdated 'meeting through friends' method.
Get someone to help you set up a profile and take a couple of nice profile photos, then start swiping!
There are the popular apps such as Bumble and Hinge, or you can try a dating website designed specifically for over 60s, such as SinglesOver60.
Put out the word that you're open to dating
Do your friends and family know that you're open to dating?
You don't need to go so far as to make an announcement on Facebook, but you can mention to a few people that you might be interested, in case they know anyone that might be a great match.
Stranger things have happened!
Start with cheap, casual dates
Gone are the days when dinner and a movie are considered a realistic first date idea. Not only can that be quite pricey, but dinner can feel overly formal, and a movie doesn't give you a chance to get to know each other at all.
Instead, try a coffee date, a walk in the park, or going to a market. You'll be able to get to know one another in a relaxed setting without spending a fortune or worrying about who pays the bill.
Be wary of anyone you can't meet in person
A romance scam is when someone online pretends to be a love interest in order to get money from you, and they are shockingly common.
Netsafe reports that the average victim loses $18,667 to these kinds of scams, and that there was a 39% rise in the number of romance scams resulting in some kind of financial loss between 2019 and 2020 alone.
So, it quite literally pays to be wary, especially of anyone that can't meet you in person or who asks for money for any reason at all.
Finances are actually a fairly important conversation to have with someone you're seriously dating, but we recommend saving that conversation starter until well after the first date. It's important to have those nitty gritty chats about everything from debt to life insurance if your romance starts sounding like wedding bells.
26 May 2022