The pros and cons of downsizing your home in your 50s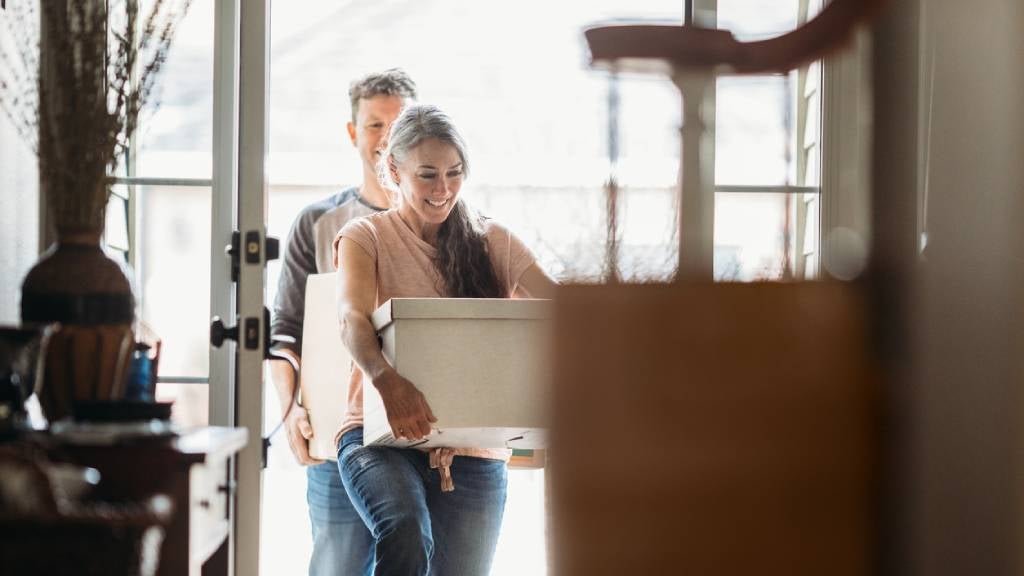 Feeling like you're rattling around in your home lately, or feeling ready for a change? It might be time to downsize.
To downsize the home it simply means to sell up the property you've been living in and move to somewhere smaller.
And there are plenty of us at it. Over in Australia, a recent survey found that 30% of those in the 55-64 age bracket had already thought about it, and 20% had already downsized.
The reasons for downsizing are varied, from seeing the kids move out and rattling round in a big place you no longer need, to moving closer to family and friends, to moving closer to amenities such as healthcare providers or the beach, and in some cases for budgetary reasons.
If you're considering making the move, consider these pros and cons of downsizing:
Pros
The most obvious pro, especially in the current market, is the cash you stand to potentially make. If you're moving from a multi-bedroom family home to a two-bedroom flat or apartment, you may enjoy a nice bit of cash in the pocket, or an upgrade in location or quality when you downsize.
But there are other savings to be made with downsizing, too. A smaller home and property means lower bills, less maintenance, and less upkeep, adding up to plenty more savings over the years.
Of course, less maintenance, less cleaning, less general housework all mean more time for you to spend on things you actually enjoy doing as well.
Finally, a new home represents new opportunities. Will moving to an apartment in the CBD give you that central city vibe you've always dreamed of? Will a townhouse in the suburbs bring you closer to family? Will a cute granny flat give you the sprawling garden you can't wait to makeover?
Cons
One of the key downsides of downsizing is the same for any house move – it's just all a bit of a hassle. You will likely need to actually go through that mug collection and donate some of it, and the same goes for the junk accumulating in the garage, and at least some of your furniture, as you'll need to fit into a smaller home. Then it's a case of packing up, bribing friends and family with pizza on the day, and unpacking on the other end.
It can also be jarring to move house, especially if you've been in the same one for a long time. There can be an adjustment period as you get used to the quirks of the new home, the rhythms of the new neighbourhood, and the realities of much less mug choice for your morning cuppa.
One con that can sneak up on you is the potential for losing a sense of independence. This could occur if you're moving from your own home to an apartment or anywhere where you don't have total control over the whole property, and it can take some getting used to.
Finally, even though you might make money on the sale of your old home, there can also be unexpected costs involved with the move and your new place. This can include costs for an inspection, lawyer's fees, urgent repairs, moving truck hire and/or movers, or new rates.
So the question is: Stay in the same place and avoid the dreaded packing, or seek greener pastures and less housekeeping? Unlike the decision to protect your family with Seniors Term Life Insurance, it's not an easy decision to downsize. One to think about over a mug of tea perhaps – or 19.
10 Apr 2022