Relocating in your 50s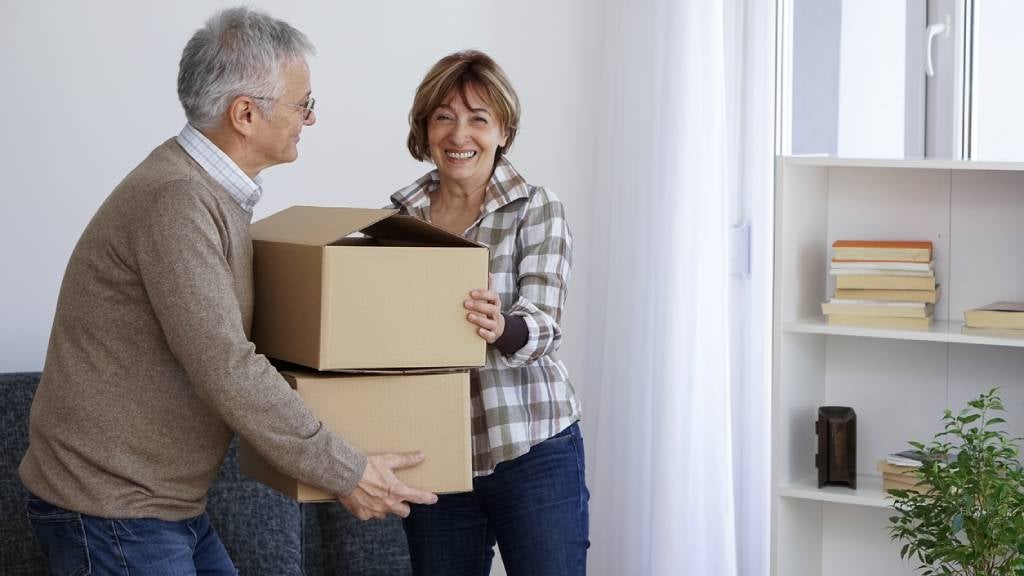 By our 50s, we've usually set down some pretty hefty roots.
Many of us have had kids, bought homes, and worked our way up the ladder to achieve a decent position with a comfortable wage.
But then again, if that desire to start somewhere new and make a real change comes knocking, there's something to be said about the excitement of a fresh start.
In The New Zealand Seniors Series: Living Purposefully in 2021, we take a closer look at how over 50s are feeling in 2021, including our priorities, plans, and desire to relocate.
In terms of relocating, 15.3% of us are giving it some consideration, and another 10.6% are seriously considering it. Not only that, but just over 7% have already made the move, and 2.8% are in the process – that's more than a third of us who are either considering it, doing it, or already settling into a new spot!
Here's a little more about what we're thinking as a nation, and what to consider if what you're thinking about is relocating.
What is 'Downsizing'?
For something with the word 'down' in it, downsizing has some serious upsides.
It allows us to say goodbye to large family homes – empty nests, as they say – and move into smaller homes or units that better suit our current needs.
You might be able to generate some fun retirement cash by moving to a smaller property, or simply move from a mid-range large home to a fantastic new smaller home for a similar price.
You'll almost certainly enjoy lower costs for upkeep and maintenance, and significantly less housework and gardening, freeing up funds, time, and the kind of nagging stress that sits at the back of your mind telling you the weeds need pulling and the spare room needs repainting and the gutters need emptying.
Finding a new community in your area
One of the biggest considerations of relocating is the challenge and the fun of finding a new community in your area.
In our survey, a quarter of us (25.3%) said they wanted to relocate in order to be closer to family, and 14.7% of us said it was to be closer to friends or other people to socialise with, so it seems that many of us already have community on our minds.
For those who are thinking of moving somewhere totally new, finding a new set of friends and feeling at home can take some time. You'll need to find a new hairdresser, dentist, GP, and even a new favourite café and fish'n'chip shop.
Even though there will be challenges, it can also be freeing and fun to put yourself out there, join groups and clubs, and start meeting new people and rebuilding your local community.
Moving costs to consider
Anyone considering relocating will also need to consider the moving costs, which can creep up on you if you're not prepared.
Aside from the cost of purchasing a new home, there are a number of possible moving costs to keep in mind:
the cost of breaking or cancelling contracts with utility providers
moving supplies
paying for professional cleaners for your existing home
the cost of a moving truck, and movers
moving insurance
setting up new utilities
purchasing new furniture or household items
realtor and lawyer fees
food and groceries during/following the move
Fortunately, many of those looking at relocating are doing so due to the cost of living, with 35.1% citing this reason. So even if making the move costs us, we may be looking at lower living costs in the long run as well.
Lifestyle changes
Looking to make a move for a lifestyle change? You're not alone!
Almost a third of our survey respondents (31.4%) said that the 'grey nomad' lifestyle appealed to them to some extent, and a further 12.3% said that it appealed to a great extent.
Another major driver is the desire to get out of the city (22.5%) and away from the traffic and bustle of life (22.4%), signaling that a fair few of us are ready for a more relaxing, slower lifestyle.
Almost as many – 19% – are interested in relocating in order to make a sea change, or even a tree change. And when you look at the oceanic vistas and lush green landscapes of New Zealand, it should come as no surprise that so many are keen to see those kinds of views out the window every morning.
So if you're one of the many 50+ Kiwis considering a relocation, good luck and enjoy! Be sure to give our Living Purposefully in 2021 report a read so you can see where you stand amongst modern New Zealanders.
11 Oct 2021