5 activities to do with the grandkids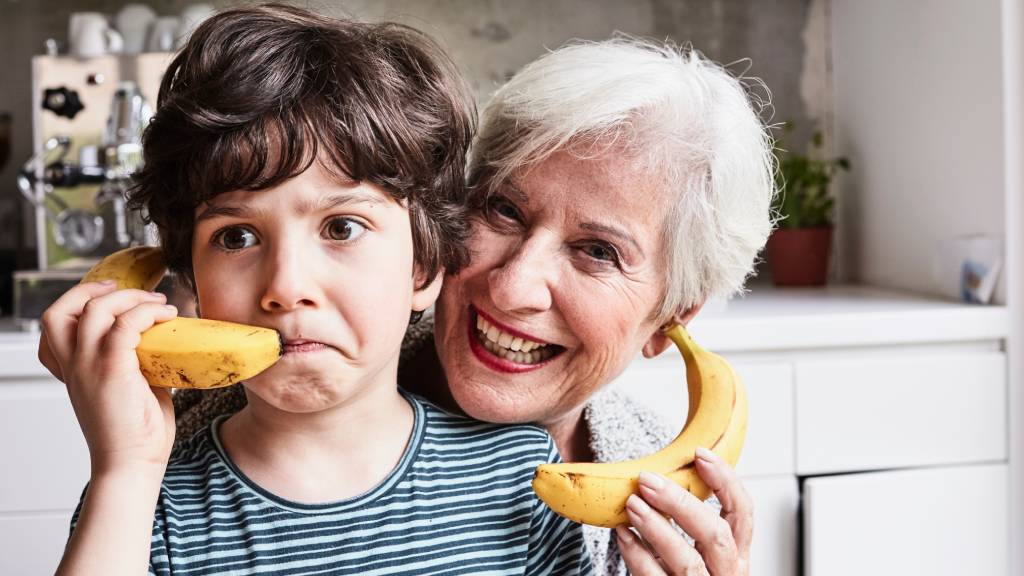 School holidays seem to come up so quickly! For the young ones, there's nothing more exciting than a couple of weeks tons of activities and zero school or homework to speak of. For grandparents, it's the perfect time to bond with the grandkids and take them on an adventure or two.
Here are 5 great activities to do with the grandkids during the school holidays, or whenever you're lucky enough to spend time together.
1. Geocaching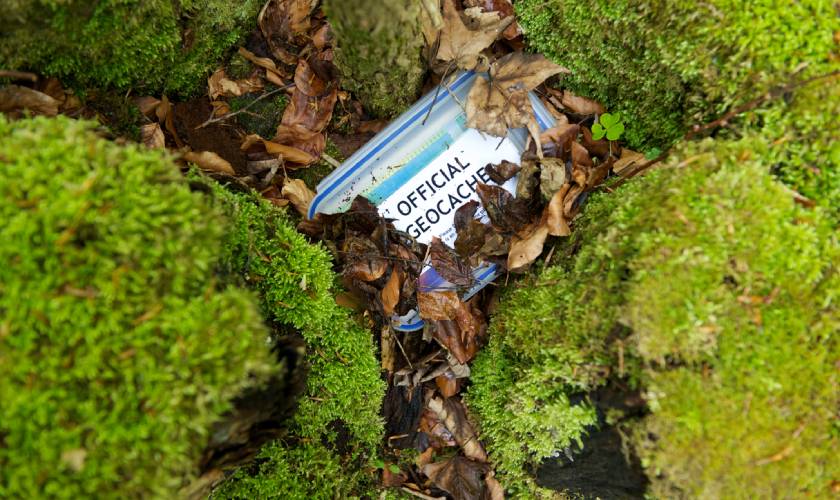 Geocaching is a giant real-life treasure hunt and is the perfect outdoor activity to enjoy with your grandkids if they're slightly older (roughly 7 and up, although younger ones will still enjoy it!).
Have a look at your smartphone's app store for 'geocaching' apps. There are also many websites and groups that can get you started, and Stuff New Zealand tried out a local geocaching website that provides clues and orientation instructions to find 'geocaches' in your area. These caches are small, water-tight containers (such as sealed plastic bags, plastic tubs or metal containers) with a notebook and pen inside.
The fun is all in the hunt as you follow the clues to find each geocache. When you find one, you can record your name in the notebook and mark the geocache as complete on your app. You can also leave a small present (such as a keyring or bookmark) inside the cache for other hunters, or pick one up as a fun memento for your grandchild.
You'll be amazed at how many geocaches can be found throughout New Zealand!
2. Make playdough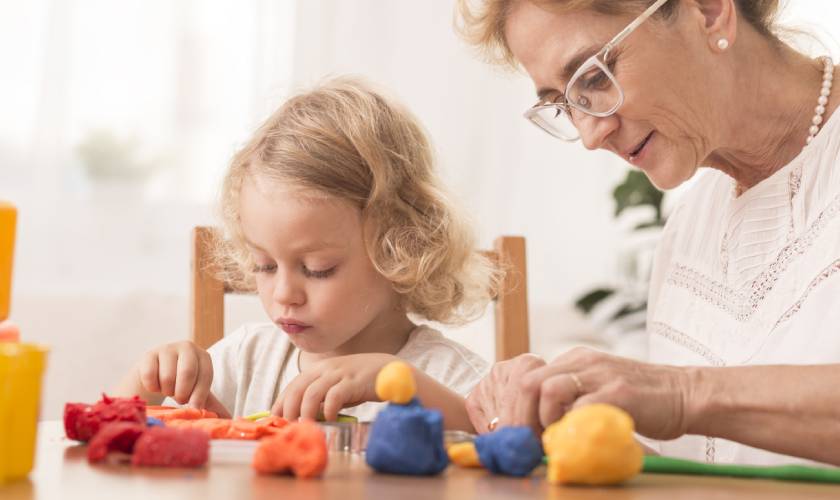 Making and playing with playdough is a great opportunity for you and your grandkids to create something together, and it's a nostalgic activity that will bring out the youngster in you as well!
All you need to make it is flour, salt, vegetable oil, cream of tartar and food colouring. The kids can help mix the ingredients, although you may need to supervise the addition of food colouring, as it can easily stain clothing. There are many simple playdough recipes online.
When the playdough is ready, it's time to start sculpting and creating! Make a game of it by writing down the names of different object and animals, then take it in turns with your grandkids to pull them out of a hat – you then have to sculpt whichever object or animal is
picked!
3. Paint portraits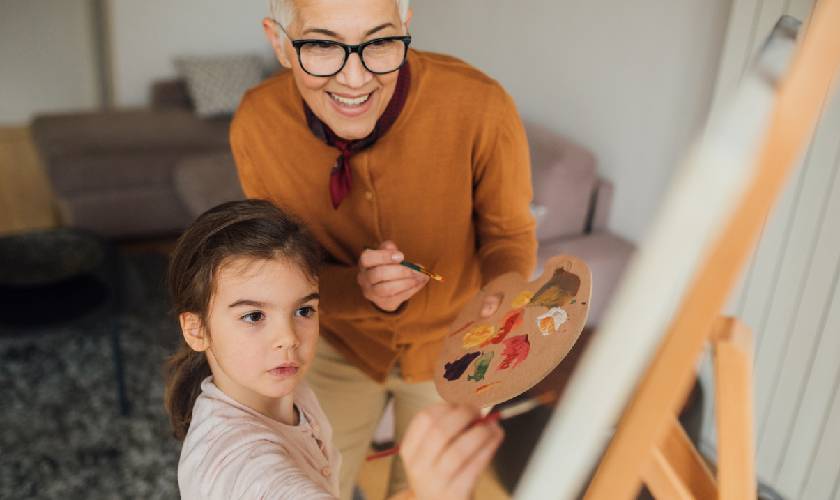 Pull out the paints, grab some A4 paper and spend an afternoon drawing portraits of one another. Mix things up a little too – you may want to do one painting not looking at the paper, a continuous line drawing or try and mirror a popular style such as impressionism.
You can also paint portraits of the family pets, other family members, and their favourite television and film characters.
This is a fun and easy activity for your grandkids to enjoy rain or shine, and you'll be left with some beautiful artwork for your fridge after they've gone home.
4. Create a superhero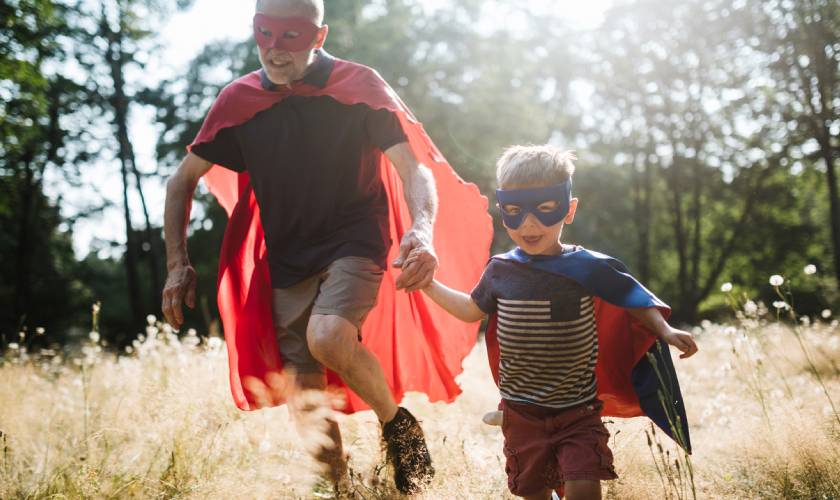 From Superman to Batman and Wonder Woman, superheroes are all the rage these days. Your grandkids don't have to dress up as a 'known' superhero – they can create their own from items you might have lying around the house. It might seem old fashioned, but a bit of aluminium foil (for 'protective armour'), and colourful sheets and pillow cases (for your capes) can go a long way! Add a homemade mask tied on with elastic or string and you're ready to save the world!
Create your own superhero with your grandchild. You'll obviously need a costume, and they'll have to decide on their superpowers, their weaknesses (broccoli?) and a few great stories about them helping others and saving the day. Head to the local park and show off your superpowers!
5. Visit every park in town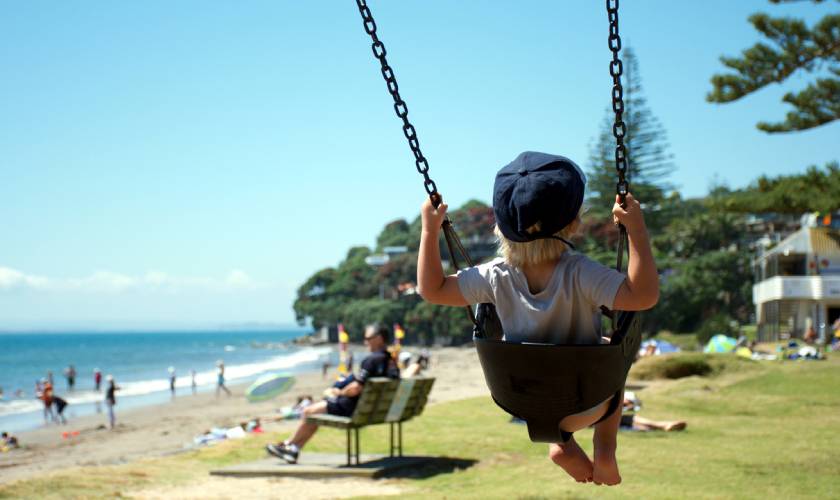 Your grandkids are probably used to going to the same parks all the time, but there are countless other green spaces and playgrounds awaiting discovery.
Make a list of a few local parks (and maybe further afield?) and spend a day visiting one after the other. Pack a picnic and plenty of sunscreen, and don't forget to make a stop for ice cream after lunch.
This activity will make excellent use of the sunshine and might just uncover a new favourite spot to play.
Spending time with grandkids has a strange way of making you feel young again, right? These moments are precious and a special opportunity for you to bond with your grandkids, especially if you don't see them very often.
5 Mar 2020