How funeral insurance can help family in their time of need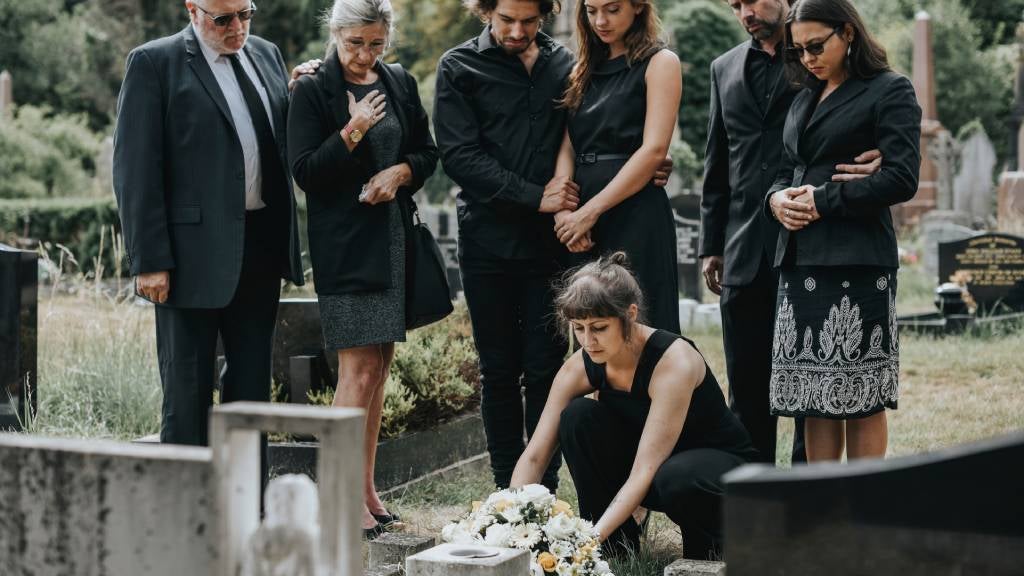 From pet insurance to travel insurance, there are countless different types of insurance out there. The vast majority of them are designed for something that could (but hopefully won't) happen, such as little four-legged friend needing emergency surgery after eating your favourite pair of socks.
Funeral insurance follows a similar thought process, except it's more like planting a tree so that others may one day enjoy the shade.
Understanding funeral insurance
Funeral insurance is where you pay a provider a 'premium', which is a set amount each month. Should you pass away, that provider pays a lump sum to your family (or other nominated beneficiary).
The lump sum can vary. For example, with New Zealand Seniors, it could be anywhere from $3,000 to $30,000, depending on how much you're insured for.
Your family can then use those funds to cover the cost of your funeral, and/or use it for any other final expenses such as carrying out your final wishes, paying off your credit card, or tidying up other debts.
The financial burdens of funerals
The cost of living has skyrocketed since the pandemic – but have you considered the increased cost of dying? Even simple funerals can cost a pretty penny. Our Cost of Death report found that seniors estimated the average cost of burial to be $10,206. Furthermore, 91% of seniors we asked believed that funerals were getting more expensive every year.
From the casket to the gravesite, the ceremony to the headstone, everything comes at a cost. And the truth is, while most of us want to farewell their loved one with an elaborate event, rising costs mean that more and more families are choosing modest funerals.
What are the benefits of having funeral insurance?
The main benefit of having funeral insurance is knowing that you are prepared for your end-of-life expenses. The lump sum payment is designed to cover funeral costs or to pay off any other debts. Meaning that your family won't have to worry about how these expenses will be paid for.
How this can impact families in their time of need
The death of a loved one is already one of the most difficult things anyone will ever go through. Financial stress on top of all of that can only make it worse.
A lump sum payment that covers the funeral costs is a small kindness in a stressful time of grief.
How to choose the right cover amount
It can be hard to know what level of cover you need, but there are some good ways to start.
To begin, note down any credit card or hire purchase debt you currently have. For example, one study showed that Kiwis with credit card debt owe $3,776 on average. You might choose to purchase enough insurance to cover all of what you owe on yours.
Then, take the time to plan out the basics of your funeral. You don't have to make every single little decision, but thinking about what kind of service you would like and whether you'd prefer to be buried or cremated should help you get started. Do some research around the costs of your plans, and add it all up.
Reaching out to a financial advisor for an estimate can give you a general idea of how much you might need if you were to cover the full cost of the funeral with insurance.
Tips and considerations for funeral insurance
There are a few more things to consider when it comes to funeral insurance. You'll need to think about:
Whether the cost of a funeral will rise in coming years
Whether you will have more or less debt in the future
How you will pay for premiums
When is too late to purchase funeral insurance (79 years old is the maximum age eligibility for Seniors Funeral Insurance)
If there is an early payout option for terminal illnesses
Have the conversation
Finally, be sure to let your family know if you have taken out a funeral insurance policy. Conversations around death and dying are never easy, but one tough conversation now can give them some peace of mind for a time when they will need it the most.
Request a quote today to see how Seniors Funeral Insurance can help you plan for the future.
25 Sep 2023