Are retirement villages the future of retirement?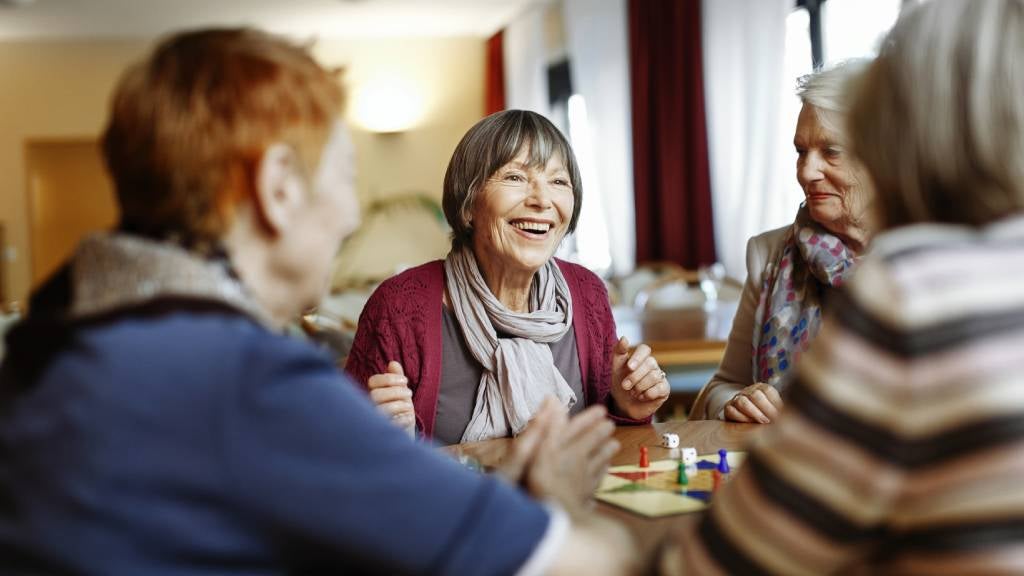 In 2021, there were 422 retirement villages dotted around New Zealand.
From sandy beach fronts to scenic rural spots by the mountains, you can find retirement villages in all the nooks and crannies of our country, and there's an increasing number of Kiwis calling them home.
Just shy of 14% of New Zealanders aged 75+ live in retirement villages, with demand already skyrocketing.
Take it from Joanne Reid, the Health Promotion and Policy Manager for Age Concern New Zealand, who had this to say about the growing popularity of retirement villages.
"I think retirement villages are certainly popping up everywhere, and I think some people like them, particularly because they will be in what they consider a safer environment, and potentially they can move into a retirement village and then if they need it, into residential care or hospital-level care (owned by the same provider)."
So, what is it about retirement villages that's so appealing? Are there downsides? And how do you decide if it's for you?
The benefits of retirement villages
If everyone knew about the benefits of retirement villages, they'd all want to live there.
On-site facilities
For starters, the on-site facilities are incredible. Here are just a handful of the facilities some retirement villages have on their premises:
Gyms
Swimming pools
Bars
Communal lounges
Libraries
Craft rooms
Golf courses
Hairdressing and beauty salons
Services
That's not even mentioning the services. Retirement villages tend to have everything from laundry and housekeeping to security, dinner options and all sorts of health services such as physiotherapists and podiatrists a few days per month.
Party like it's 1979
Aside from the practical aspects of it all, a retirement village is also an incredibly social place. You won't find university-style raves in a village, but events and parties are common, and there's regular activities where you can meet your neighbours and socialise.
Best not tell the millennials.
How do you feel about it all?
On another note, there certainly can be something of a mental block when it comes to moving out of a family home and into anything that has the word 'retirement' in it. Especially for a generation that has grown up hearing horror stories from the past. That said, a visit to the nearby retirement villages usually puts those thoughts to bed pretty quickly – the villages and the care homes of the past didn't exactly have on-site bars and golf courses.
Yet between the cost and the waitlists, it can be challenging to find a spot in a retirement village, especially if you're particular about what you're looking for.
Key considerations
So, is the retirement village lifestyle for you? There's a few things you'll need to weigh up.
Your budget
Potentially the largest consideration when looking at retirement villages is the cost.
Typically, retirement village residents pay a lump sum fee when they move in (this is generally the cost of a small home on its own), as well as weekly fees, and a deferred management fee at the end of their stay. You'll still pay for things like internet, power, and insurance on top of that.
Sadly, these costs are moving retirement villages out of reach for many Kiwis.
"I think they are increasingly out of the price range of many New Zealanders. So they do provide one of the very valid housing options for seniors, but they are not accessible to all by any means," explains Reid.
You'll need to factor in:
The lump sum initial payment
Ongoing weekly facility fees
Regular bills (power, internet, phone)
Lifestyle costs (from dining out to travel)
Reid pointed out that the superannuation payment is not enough to cover this kind of lifestyle, saying "our message would be that you need to prepare for retirement and to be saving towards it, recognising that for many seniors, National Super on its own isn't going to offer many options at all."
Waiting lists
Due to being a generally awesome place to live, there are wait lists for most retirement villages. And ever since the pandemic, demand has been driving further upwards as people search for the security of a village.
Your retirement options
Retirement villages are all sorts of wonderful, but they're by far not the only option on the menu when it comes to figuring out where to live.
Perhaps you'll sell up the family home and hit the road in a snazzy campervan and become one of the growing numbers of 'Grey Nomads' exploring the country. Or perhaps you'll downsize into a tiny home and spend the rest on holidaying around the world?
Even within a retirement village setting, there's a number of options on the table.
These include:
Villas (independent living within a larger village)
Serviced apartments (live independently but with services such as meals and laundry)
Retirement village unit with home care (mostly independent living with additional care in the unit)
Residential aged care (remain in the village, but with a high level of support)
Location, location, location
Finally, you'll need to think about where you wish to retire the most.
Do you stay where you've lived most of your life? Move somewhere closer to friends or family? Or head to the ocean so you can walk on the beach every day?
With retirement villages all over the country, you'll be spoiled for choice when it comes to deciding where to go. That said, it might also come down to where you can afford to retire, as some areas are noticeably pricier or more budget friendly than others.
Retirement should absolutely be one big holiday after decades of working – but there's still some life admin that needs doing. From deciding where to live, to budgeting for it all (and even sorting plans for the future and looking at getting funeral insurance), you'll need to tick these final few jobs off the ol' to-do list.
Then the holiday truly begins!
29 Apr 2022