How to make your retirement even more fun than your 20s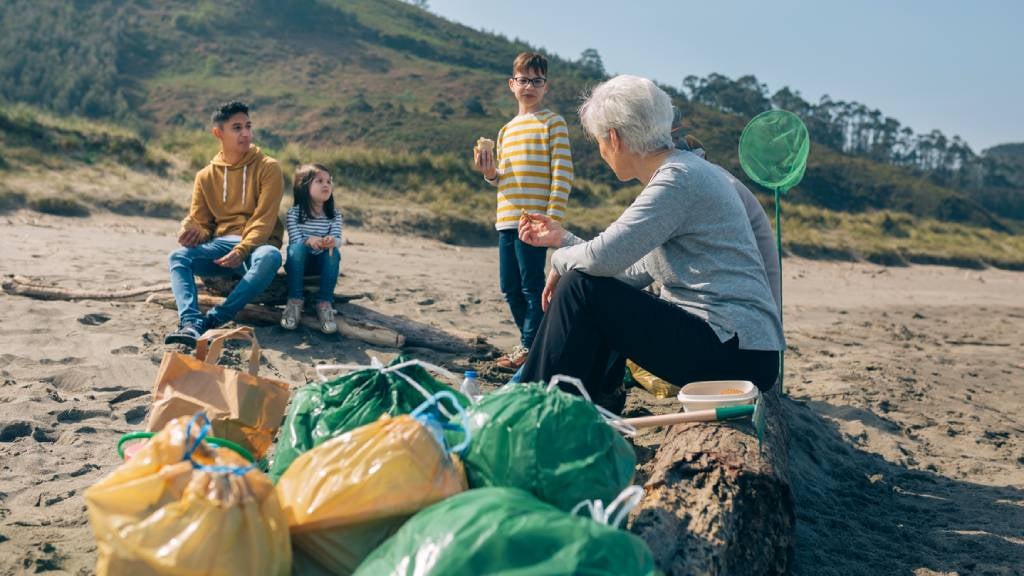 Retirement is just like your 20s, except with way more time, plenty more money, a whole lot of cool new technology (and somewhat less springy knees).
That's why it's not just possible to have more fun in your retirement than you did in your 20s, it's something you owe yourself.
For a start, when you're retiring in New Zealand, you're already one step ahead. We rank first on the Human Freedom Index, we're the best place in the world to survive a global collapse, there are no snakes (Indiana Jones would definitely retire here), and have you seen those beaches?
Here are a few more ways you can make your retirement even more enjoyable.
Keep your mind sharp
You might have been losing your keys since your 20s and forgetting names your entire life, but now's the time to make a habit of keeping your mind sharp.
Try these fun ways to exercise your brain:
do the crossword or Sudoku in the newspaper each morning (or both)
play memory games with the grandkids
try mind exercises like brushing your teeth with your non-dominant hand
attend pub quiz nights
do a jigsaw puzzle every week
learn a new word every day (in English, or any language of your choosing.
Stay social
Meeting new people is one of the best parts of retirement. You finally have more time to dedicate to socialising, and those around you are similarly free from work and family commitments.
Make an effort to keep in touch with your current friends, reach out to old friends, and don't be afraid to get chatting to new faces.
There are countless clubs and groups you can join, so keep an eye out for book clubs, walking groups, wine and cheese enthusiasts, golfing groups, and so, so much more.
Find groups near you with websites such as Meetup or Clubs NZ, or simply try searching on Facebook.
Try volunteering
Volunteering is a wonderful thing to do. It helps the world and those around you, and gives you that warm fuzzy feeling you get from helping others.
There are many groups and charities on the lookout for volunteers, so you'll never be short of ways to spend your time.
Here are just a few to check out:
beach clean-up days
working in a Red Cross or Salvation Army shop
street appeal collecting for charities
Meals on Wheels delivery driving
administrative roles applying for grants and funding for charities
sports coaching for junior teams
fostering cats and dogs.
Volunteering is incredibly rewarding and fun, and a great way to meet new people and enjoy new experiences throughout your retirement.
Take a look at Volunteering NZ to explore volunteer roles available near you.
Discover a new hobby
Have you always wanted to learn how to rock out on the drums? Try your hand at clay sculpting? Or finally be able to name all the wildlife around you with birdwatching?
There's no time like the present, and few things are as rewarding as finally getting the hang of a new skill after starting from scratch.
If you're unsure where to start, try asking a friend about their hobby and giving it a go – if nothing else, it will be a fun bonding experience for the two of you. Or you could get a group of friends together, throw some ideas into a hat, and all agree to try the first thing you pull out
Get tech savvy
The internet is a bottomless well of fun. You could watch 100 cat videos online every day and still never run out of hilarious feline hijinks. But there is more fun to be had than just clips of cats doing stupid things.
For example, why not start a blog? Write about your adventures and musings in retirement, and see how many other retirees you connect to who are living similar experiences all over New Zealand – and the world.
You could even start a YouTube channel, or get into social media and join in on the TikTok and Instagram crazes.
Retirement is a time to play, to laugh, and to enjoy. It's your reward for years of work and sacrifice, which is why you owe it to yourself to make it as happy and fulfilling as possible.
How do you plan to make your retirement even more fun than your 20s?
10 Apr 2022