A gentle home workout guide for over 50s [Infographic]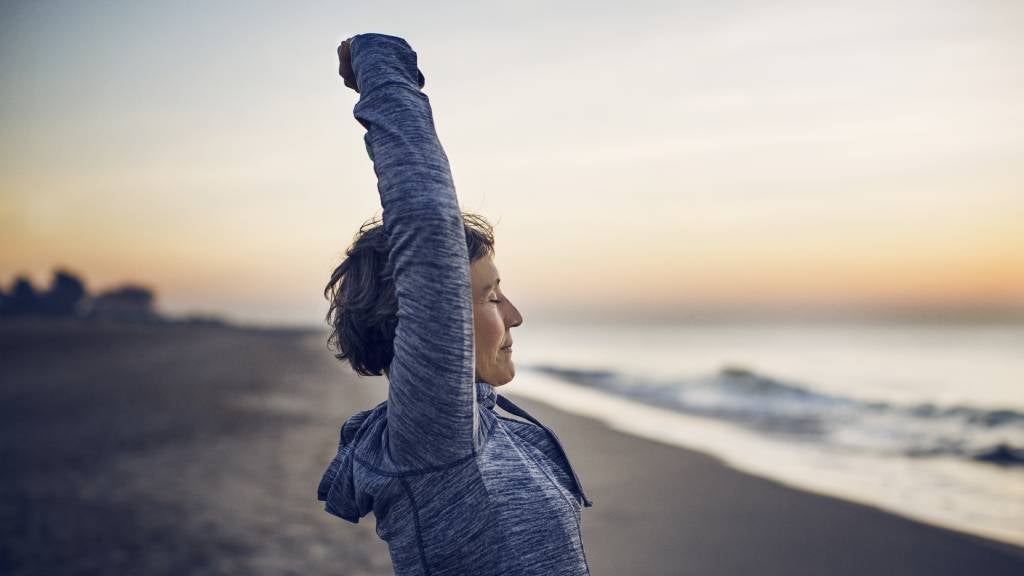 We all know that staying fit and healthy becomes more important with each birthday that welcomes us, but it can feel increasingly difficult as the years go by.
The good news is that no one expects you to get up at 5am for a boot camp class, and that there are in fact gentler exercises that can help to keep your muscles and joints moving without pushing your body harder than it can manage.
For some, gentle exercise will take the form of yoga or pilates, which caters to a wide variety of fitness and strength levels. For others, exercise can be as simple as walking a few laps around the garden or doing a series of sit to stands.
It's always important to work with your doctor or physiotherapist to find the right kind of exercises for your needs, that will find the balance between keeping you as fit and healthy as possible without going overboard.
So, we reached out to New Zealand Physiotherapist Laura Haime from APM Physiotherapy for advice. She offered some simple, gentle workouts that seniors can do at home, and recommends partnering up with a friend when it comes to balancing exercises, just in case!
Check out the below infographic for a guide on how to incorporate those exercises into your daily routine. This includes the classic sit to stand, as well as knee extensions, the tandem stand, marching on the spot and hip extensions.
If your own health practitioner approves the exercises for your routine, you could print it out and stick it to the wall as a daily guide for exercise.
Each exercise is simple, and you can do it just a few times to start, then slowly add on more if you feel comfortable.
After all, the secrets of longevity include exercise, so hop to it (or stroll calmly, if that's more your style) and save or print this handy infographic today.

26 May 2022