Popular funeral song suggestions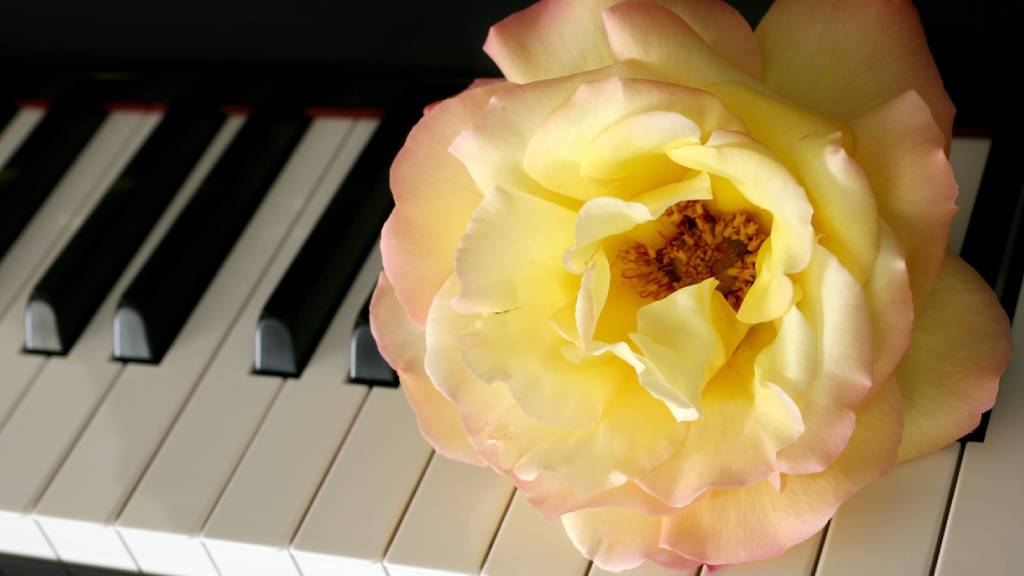 When a loved one dies, you may lack the words to describe how much their life and love meant to you. And when words seem insufficient, you can turn to songs to express everything from your deepest sorrow to unconditional love.
There truly are songs to reflect everyone. Choosing what songs to be featured during a funeral will come down to songs the deceased loved - particularly if they left instructions as to what should be played during their funeral, and songs that remind surviving individuals of their loved one.
Popular choices
Popular funeral and memorial songs include:
Time To Say Goodbye - Sarah Brightman and Andrea Bocelli
Somewhere Over The Rainbow - Israel Kamakawiwo
Ave Maria - Sarah Brightman
Wind Beneath My Wings - Bette Middler
My Way - Frank Sinatra
Angels - Robbie Williams
Unforgettable - Natalie Cole
Danny Boy - Celtic Woman
You Raise Me Up - Westlife
See You Again - Wiz Khalifa and Charlie Puth
Songs to celebrate life
Songs to celebrate a person's life could include:
You Can Close Your Eyes - James Taylor
Tears In Heaven - Eric Clapton
Hallelujah - Jeff Buckley
I'll Be Seeing You - Billie Holiday
Forever Young - Rod Stewart
Bring Me Sunshine - Morecambe and Wise
Heroes - David Bowie
Drops Of Jupiter - Train
I've Had The Time Of My Life - Bill Medley and Jennifer Warnes
Spirit In The Sky - Norman Greenbaum
Classic rock
Classic rock songs that are appropriate for a funeral include:
Shine - Collective Soul
Hallelujah - Jeff Buckley
In Loving Memory - Alter Bridge
Patience - Guns N' Roses
Stairway To Heaven - Led Zeppelin
Changes - Black Sabbath
See You On The Other Side - Ozzy Osbourne
Wish You Were Here - Pink Floyd
Man Who Sold The World - Nirvana
You're My Best Friend - Queen
A young person's funeral
When mourning the loss of a person who has passed away at a young age, relevant songs include:
If I Die Young - The Band Perry
Fly - Celine Dion
Circle Of Life - Elton John
Gone Too Soon - Michael Jackson
Reach For The Stars - S Club 7
Forever Young - Alphaville
You'll Be In My Heart - Phil Collins
Held - Natalie Grant
Streets Of Heaven - Sherrie Austin
Beautiful Boy - John Lennon
A parent's funeral
If you are organising a parent's funeral, there are many songs to choose from. Some popular ones include:
Thank You For Being My Dad - Jon Barker
Mama - Ill Divo
In The Living Years - Mike and the Mechanics
What A Wonderful World - Louis Armstrong
Days Like This - Van Morrison
This Is Your Song - Ronan Keating
Joanne - Lady Gaga
Who Will Sing Me Lullabies - Kate Rusby
Fathers And Daughters (Never Say Goodbye) - Michael Bolton
Song For Dad - Keith Urban
Religious offerings
If you and/or the person who has passed away are religious, some suggested songs include:
Morning Has Broken - Angelis
Make Me A Channel Of Your Peace - Susan Boyle
Amazing Grace - LeAnn Rimes
The Prayer - Andrea Bocelli
Sing Me To Heaven - Bradley Walker
My Sweet Lord - George Harrison
Fire And Rain - Birdy
Spirit In The Sky - Gareth Gates
The Lord Is My Shepherd - Mormon Tabernacle Choir
In The Garden - Brad Paisley
Sentimental songs
For a more sentimental choice, here are some popular song choices:
So Long Marine - Leonard Cohen
I Will Remember You - Sarah McLachlan
Only Time - Enya
Time After Time - Cyndi Lauper
Who Knew - P!nk
Thank You - Johnny Reid
Going Home - Mary Fahl
Goodbye My Friend - Linda Ronstadt
Fragile - Sting
Who Wants To Live Forever - Queen
Songs of love
If you wish for your song choice to show your love for someone, here are some suggested options:
Yellow - Coldplay
Don't Dream It's Over - Crowded House
Coming Around Again - Carly Simon
You Raise Me Up - Josh Groban
It Must Have Been Love - Roxette
I Miss You - Stevie Nicks
I'll Remember - Madonna
Every Breath You Take - Police
Together Again - Janet Jackson
Broken Wings - Mr Mister
Alternative selections
For something a little different than the expected, here are some alternative songs to choose from:
Slipped Away - Avril Lavigne
Pictures Of You - The Cure
Beautiful Day - U2
If There's A Heaven Above - Love and Rockets
Breathe - Moist
Return To Innocence - Enigma
My Immortal - Evanescence
Haunted, When The Minutes Drag - Love and Rockets
Hope There's Someone - Antony and the Johnsons
Pictured Within - Jon Lord
Planning a funeral
There are so many decisions to make when planning a funeral, and choosing the music is just one of them. The relationship between funerals and music is quite powerful. Music can express sentiments and emotions in a moment where words are hard to come by.
If you are planning your own funeral, then deciding which songs you would like played can help guide your family during a difficult time for them. In addition, when planning your funeral you should also consider the costs involved when you pass away – and whether this cost may be a burden for your family to manage.
To find out more about how Seniors Funeral Insurance can help protect your family from the financial costs related to your funeral, call us on 0800 400 2400800 400 240
.
19 Feb 2020